MyMaha – Matcha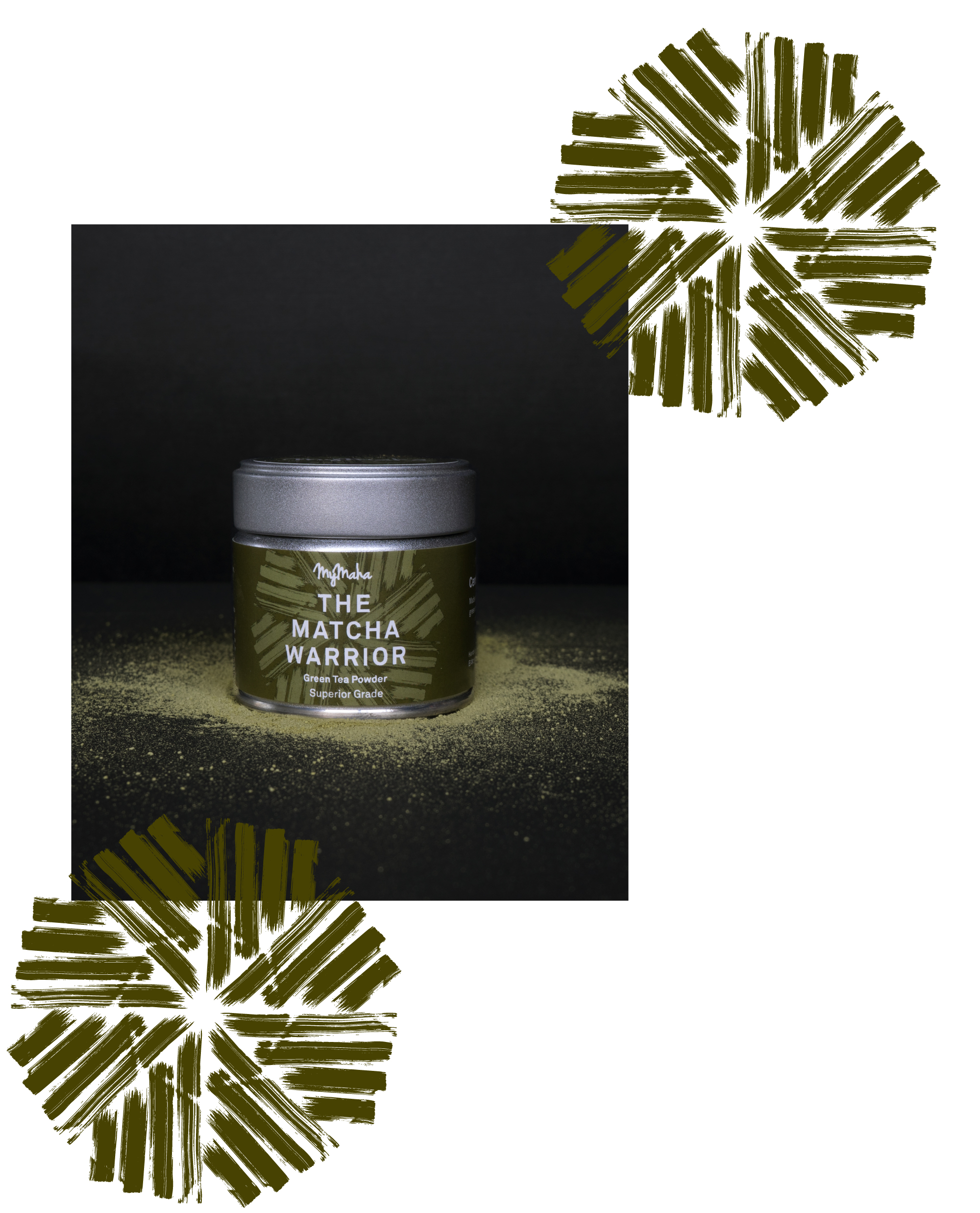 The Matcha Warrior is a Superior Grade matcha that is used daily for making tea and in cooking. Inspired by zen calligraphy practiced by Buddhist monks and shado practitioners, The Matcha Warriors bears a mark of the pattern found on the matcha grinder in raw broad brushstrokes. A deep earthy green was used as the primary colour for this product to reinforce the idea of natural wellness.
RAW BRUSHSTROKES REITERATES NATURAL WELLNESS
The Matcha Sage is a Ceremonial Grade matcha.
It is deeper in taste and aroma than The Matcha
Warriorand is used to make tea. Made from only
the topmost leaves of the green tea plant, The
Matcha Sage bears avariation of the Warrior's
mark, using the abstracted form of a tea leaf.
The black and gold colour palette lends the Sage
an air of importance and sophistication.
ABSTRACTION OF A TEA LEAF EXUDES SOPHISTICATION
THE MATCHA RITUAL
The Matcha Ritual is a gift box that includes both tea powders and the tools necessary to prepare the perfect cup. The gift box has been designed to encourage its recipient to take a moment and center themselves. From the hybrid mark of the Warrior and Sage that sits on the sleeve of the gift box, to the presentation of the products within the giftbox. This gift box is a nod to the choreographic way of ancient Japanese tea ceremonies, and also to the idea of balance that is essential to the ritual.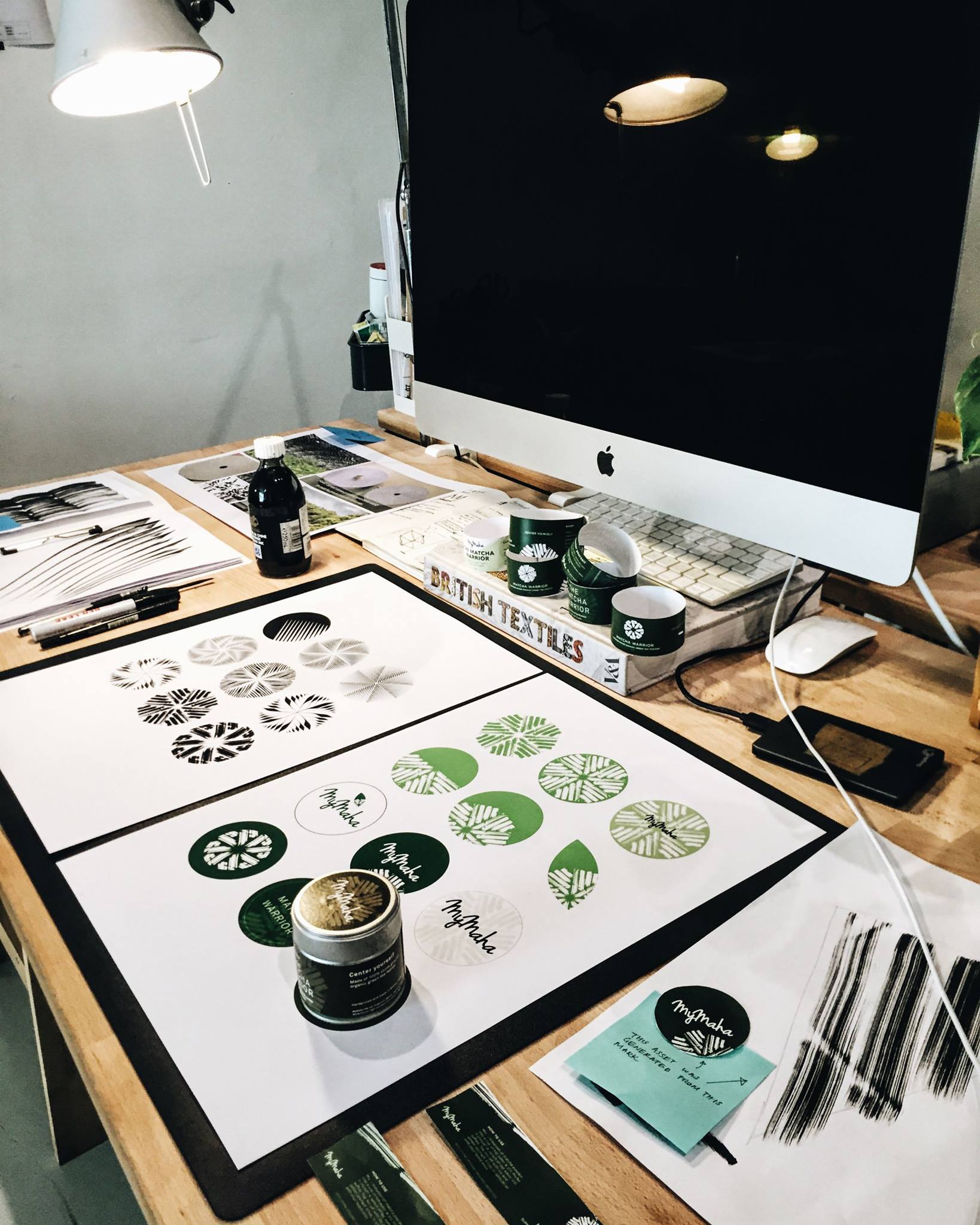 Historically consumed by Zen Buddhist monks and Samurai warriors, we wanted to create a cohesive visual personality for MyMaha's matcha range that was simultaneously dynamic and centred.
In a market saturated with matcha products, we figured we would have to create a unique visual vocabulary that still remained true to the brand ethos. We delved into the rigorous craft and process behind matcha production and identified that as our starting point. The grinders used in this process are especially made for matcha production, and was what we chose as a motif for the products.